« Miguel Serdoura, the new prince of the lute. »

Ernst Van Bek, Classiquenews.com, 2011, France
welcome
biography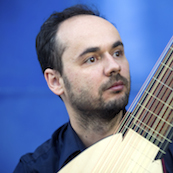 Miguel Serdoura has been called the new prince of the lute and a poet on his instrument. He is at the forefront of the new generation of international concert lutenists.
Miguel Serdoura completed his musical education with the renowned master Hopkison Smith, who as referred to him in 2005 as a "passionate and intelligent musician who deserves to be heard in the world".
Read More
works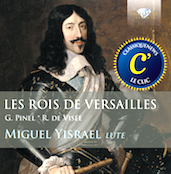 "The maturity of the playing, its finesse and suggestive intelligence are the miracle of this enchanting disc." 
Camille de Joyeuse, Classiquenews (France, 01/2015)
Awards : CLIC
Read More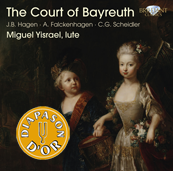 "The discourse is of strong and unique personality. A double-revelation for a poetic lutenist and his ancestors who used to enchant the court of Bayreuth. An interpreter to be followed closely."
Philippe Ramin, Diapason, n°583 (France, 09/2010)
Awards : Diapason d'Or Découverte
Read More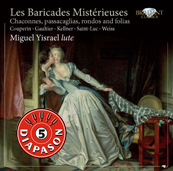 "A surprising discovery of a lutenist with a substantial discourse. Admirable – both the quasi vocal support of the timbre and the perfect energy being more expressive than forcing tempos or contrasts."
Philippe Ramin, Diapason, n°583 (France, 09/2010)
Awards : 5 Diapason
Read More